Looking for personality-packed copy that converts your readers into clients?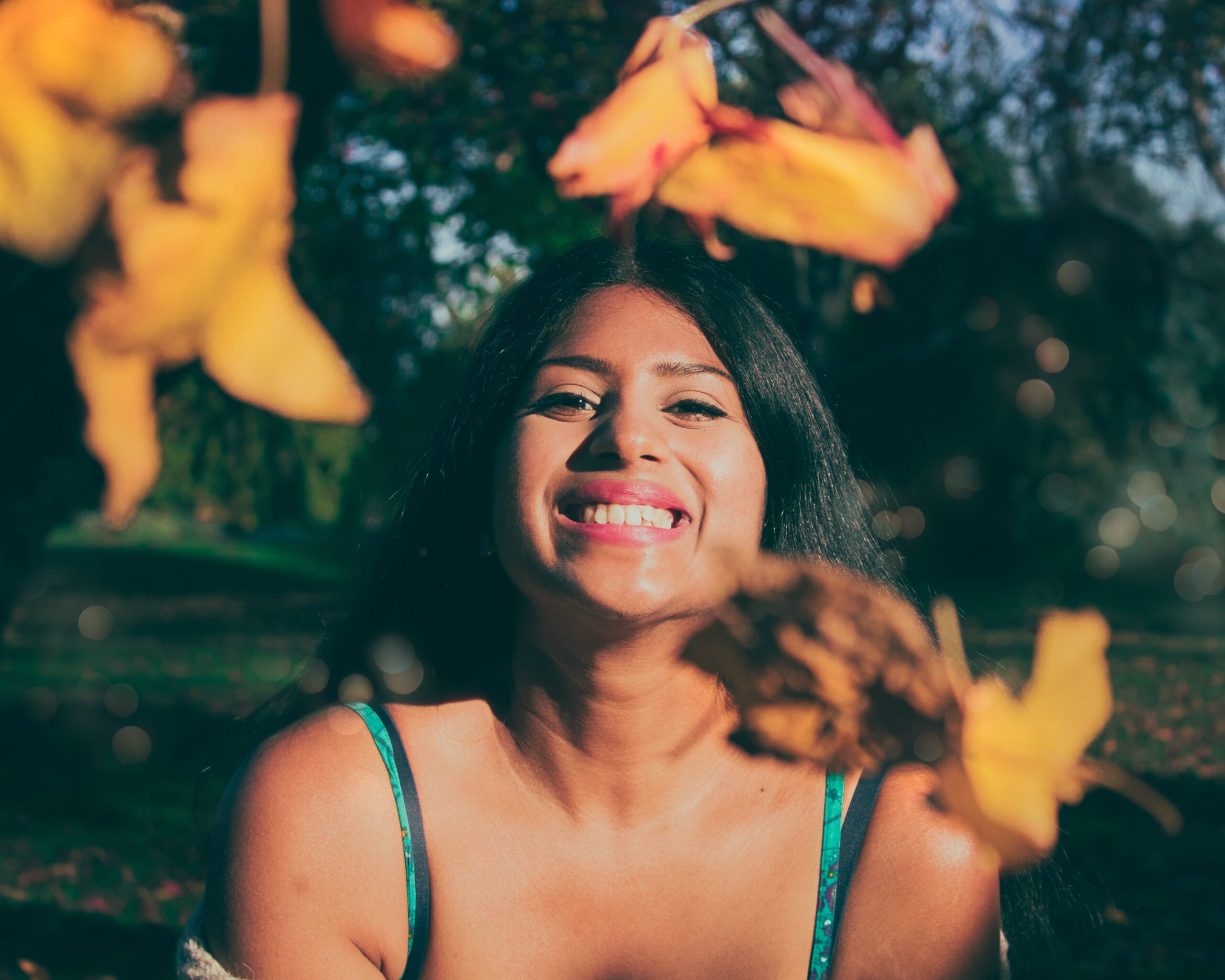 Hey! I'm Chadvee, conversion copywriter with a firecracker personality dedicated to helping you design a life and business you want.
Born on a tiny island in the Indian Ocean, Mauritius, and partly raised in London, I found myself exposed to different cultures, languages and people from a very young age.
I like to believe that this forged my character as the super adaptable, curious and bold girl who'd question almost any social expectation and norm…that and also being an Aquarius (hey, it's not my fault the stars made me so rebellious!)
I help creatives like you build and grow your digital empire with authentic brand messaging and intentional marketing strategies so you can gain creative freedom and design your life the way you want it to be. Oh, and yeah, make plenty of money along the way.
Becoming a freelance copywriter and marketing strategist was not always in my plans…
I had always been curious about consumer psychology and the way people behaved. I'd find out why certain adverts would do so well while others would fail. That weirdo who'd watch every single ad instead of running to the bathroom…yep, that's me.
I used to be a corporate girl. 23-year-old Chadvee graduated King's College London with a business degree and so much ambitious. I saw myself designing and championing huge marketing campaigns, creating impact and, as most idealistic and hopeful 23-year-old graduates dreamed of, making a difference in the world.
But that didn't happen. The next few years were a roller-coaster of failed attempts at corporate jobs with a million excuses – too alienating, not progressive, too controlling, just not creative enough…
My off-beat, slightly chaotic personality never seemed to fit, my creativity felt blocked, I felt utterly miserable.
Desperate to find what my "true passion" was in life, I decided to go back to school and study again clinging on the opportunity to reflect on my next steps in my career…
"Wow, you're really good at this"
Those words marked me. They were said at a bar over cocktails, by a university friend who'd been struggling with a new business idea she had. "This" referred to helping her gain clarity on her business mission and vision, who she saw herself serving and how she'd convince them she was different.
It's crazy how we often ignore the things we are *actually* good at because they don't fit into our version of reality.
I was so focused on landing the "perfect job" that I had never even imagined that helping people build their business was a possibility. Sure, I absolutely loved doing it, it ticked all the boxes- I could use my creativity, tap into my knowledge of consumer psychology and marketing, quench my problem-solving obsession, and make that impact and difference in people's lives I so desired….so why had I never thought of it!?
And just like that, the spell was broken, and I left the security of the 9-5 and entered the world of creative freelancers and entrepreneurs, taking one risk after another, traveling the world while helping other purpose-driven creatives design the life and business they want.
My mission: I help creative freelancers and entrepreneurs find their authentic brand voice, develop a solid content strategy and win over their ideal clients' hearts.
If you work with me, you'll quickly find out that I do marketing and copywriting differently.
I believe in a marketing that is heart-centered and ethical, one that has as main purpose to enrich your target's audience life- regardless of whether they choose to buy your product or not. They will still pass on the positive message to others and become your brand ambassadors.
No, I don't write sales-y copy. I create intentional copy that persuades buyers to choose you over others because they trust you care about them.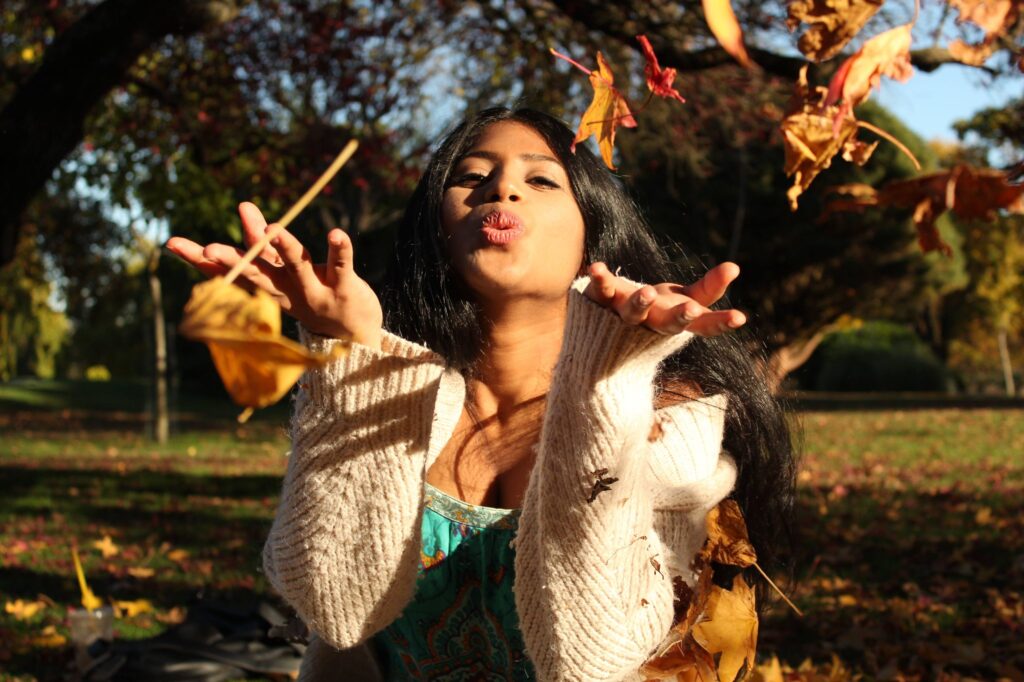 Heart-centered creatives and I get along really well:
"Working with Chadvee helped me get amazing finished SEO website copy and clarity on my social media strategy that felt intentional and sustainable. I have clearer copy that highlights and explains my services with my voice. She's a delight to work with and I look forward to continuing our partnership!"
"It's rare to find someone who just gets it on the first try! Chadvee is one of these copywriters. She distills the questionnaires and interviews into digestible website and presentation copy that aligns flawlessly with the client's tone of voice. Additionally, Chadvee is a passionate and pleasurable human who I just love working with on multiple projects. Highly recommend!"
"I felt extremely lucky to have found Chadvee and have had nothing but the best experiences with working with her. She is a great communicator, fast and efficient worker, passionately interested in all things SEO, copy, and marketing, and is dedicated to giving her clients the work and results they want and need, with extra creativity and extra ideas to boot! "
And for creatives looking for more than just copy, hello!
Figured the 9-5 corporate life was not exactly what you had imagined it would be like?
If everyday at the office feels like you are losing yourself a little bit more, and not being able to do the things you *actually* enjoy doing, I feel you.
But listen, here's the deal:
Becoming a freelancing or starting an online business is not a happy-go-lucky affair.
 It's a lot of hard work, getting out of your comfort-zone, sometimes feeling alienated from and misunderstood by your loved ones and, many times, getting knocked around by "clients" who do not respect you.
But, when done right, having an online business is terribly gratifying (especially when what you love doing is starting to make you money!)
So, hi! I am delighted to have you here.  And I am committed to bringing the very best to the table, with hope to aspire, encourage, cheer you and share everything I am living and learning with you while you embark on this new journey!
Head over to my YouTube Channel where I keep it real and tell you exactly how to start freelancing and growing your creative service business with intention, how to deal with all the ugly and how to slow down, learn, grow and celebrate this awesome life you've designed for yourself! Oh, and yah, reveal all my copywriting and marketing secrets too!
Hey, this might interest you! Grab the High-Ticket Blueprint, my exact step-by-step process I used to land high-ticket clients and make consistent $10k months!
Whether you want me to write you some ridiculously good copy or want to learn how to do this creative freelancing thing, I am here to give you the best, and only the best.

My go-to online tools for copywriting and managing my online business that save me hours and make my life ridiculously more fun!