Content Marketing & Copywriting Portfolio
Welcome to my copywriting portfolio, where knowledge meets wit, and creative storytelling meets data-driven strategies. As a copywriter, tone of voice specialist, and content marketer, I help businesses like yours cut through the noise and stand out in a crowded market.
So, if you're a service-based business owner, coach or consultant looking to take your copywriting and content strategy to the next level, you've come to the right place. I've had the pleasure of working with some of the most innovative and successful service-based businesses and consultants, and I can't wait to show you what I've achieved for them.
Go ahead: grab a cup of coffee and take a few minutes to explore my portfolio. And when you're ready, give me a shout!
SAAS & Business Services Copywriting Portfolio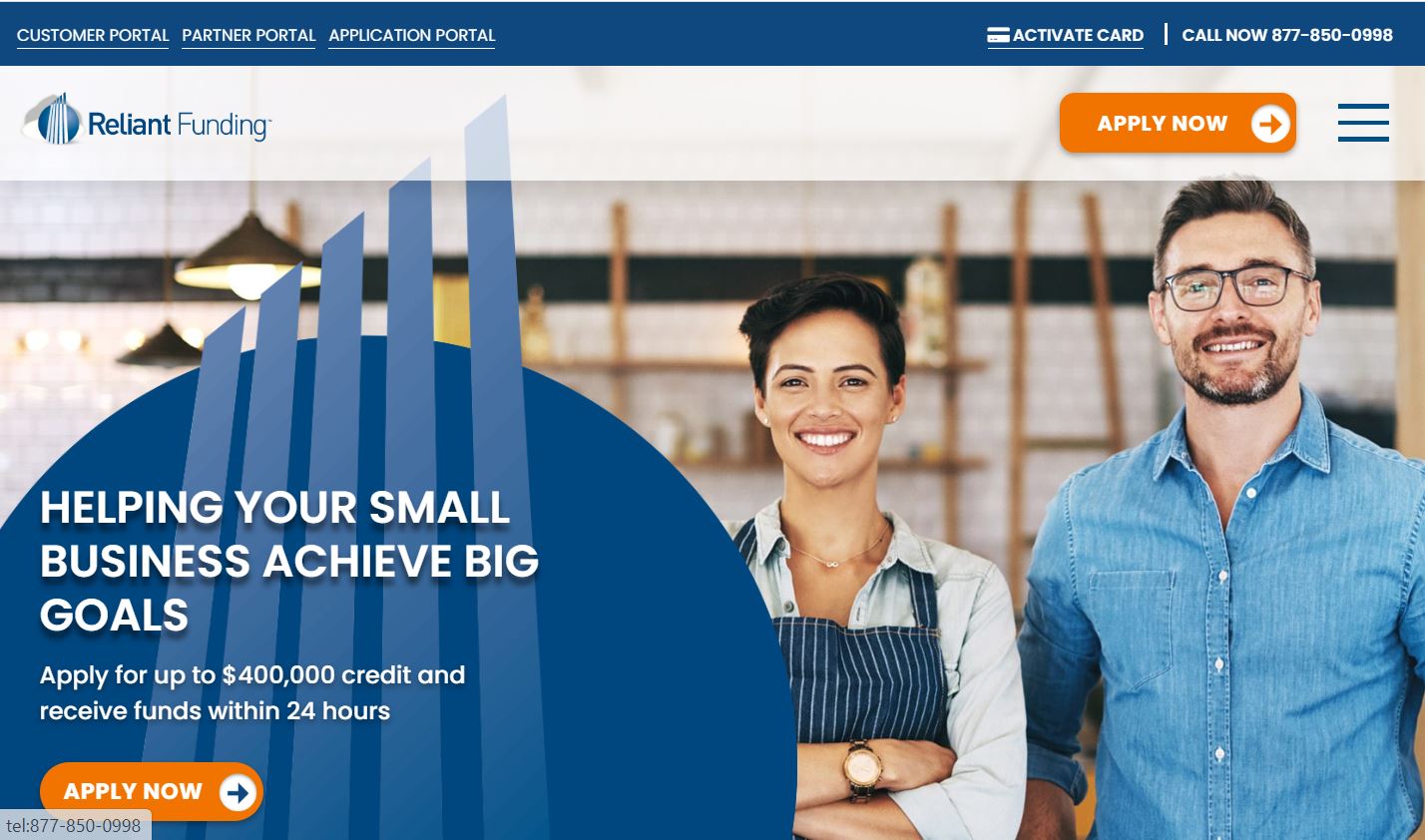 Reliant Funding is a US-based company that offers short-term loans to small businesses, funding over 10,000 small businesses nationwide since 2008. I partnered with R2Creative Group on a full website rebrand. My work included:
tone of voice
website copywriting
SEO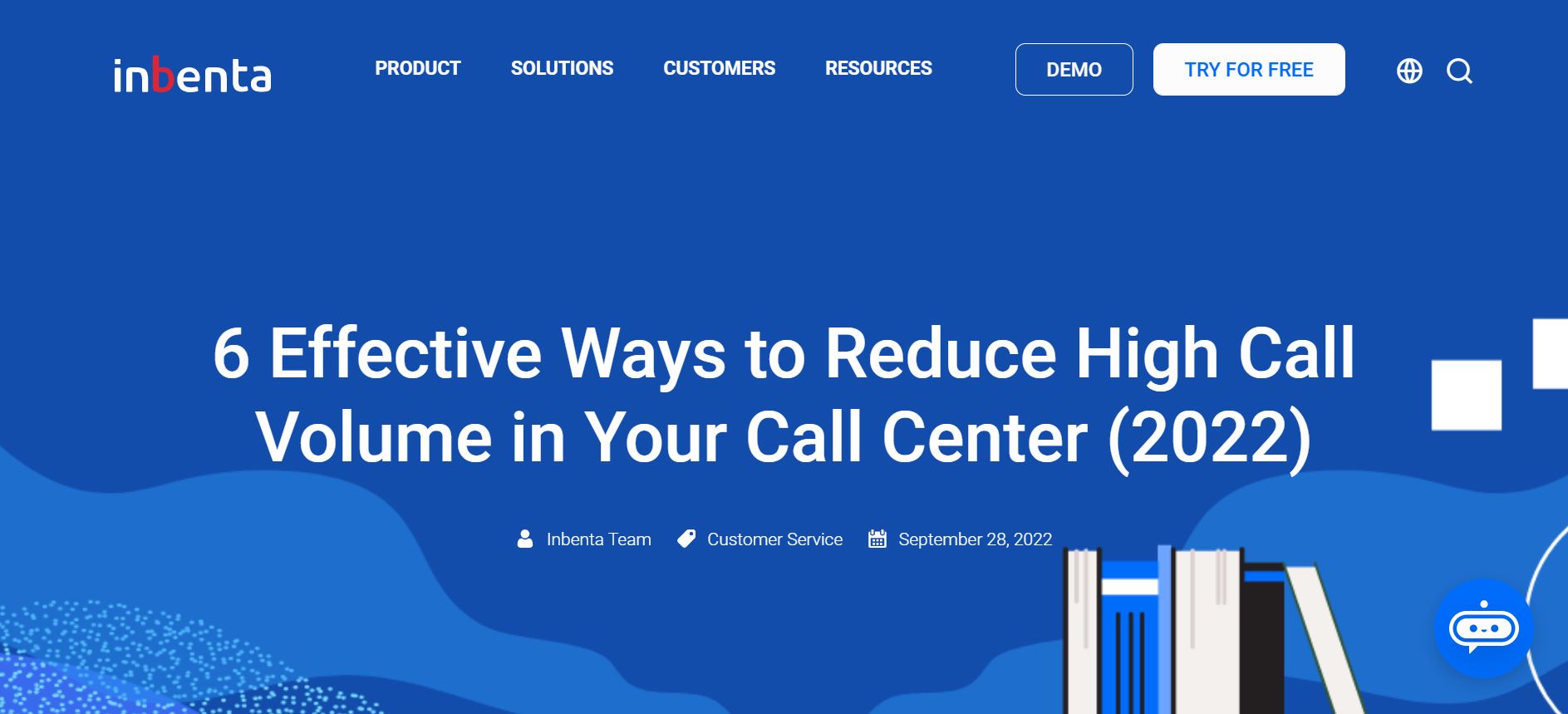 Inbenta is an international SAAS business offering AI chatbots and user-friendly help centers that are conversational, useful and time-effective. I liaise directly with their Head of Content to develop their content strategy and optimize their SEO efforts through quality content. My work included:
tone of voice
content strategy
SEO content writing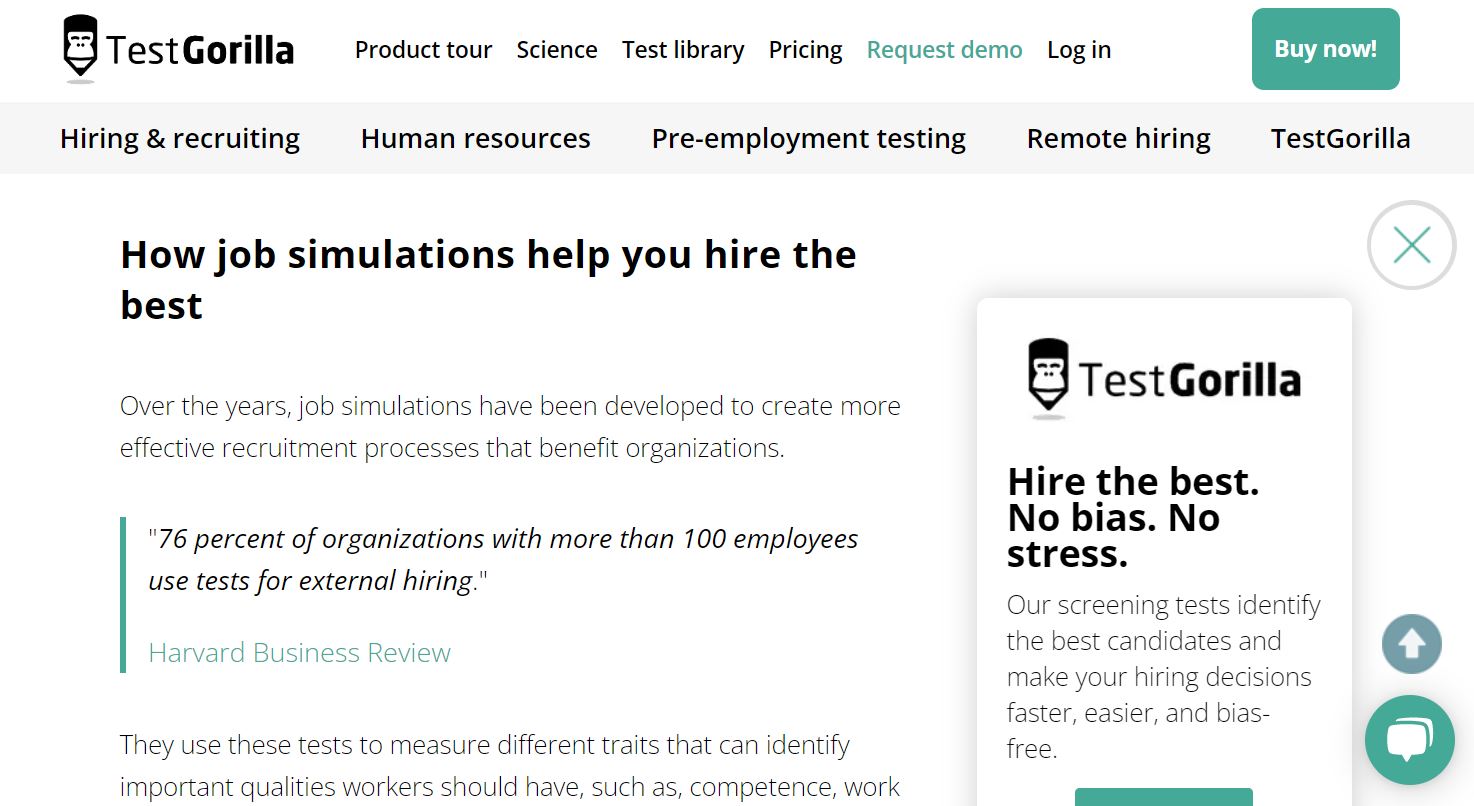 TestGorilla is on an important mission: helping employers hire the best talent in the world with minimal bias. I was hired during the launch phase to build a content strategy and help with SEO content direction. My work with them involved:
SEO content strategy
SEO blog writing
copy for infographics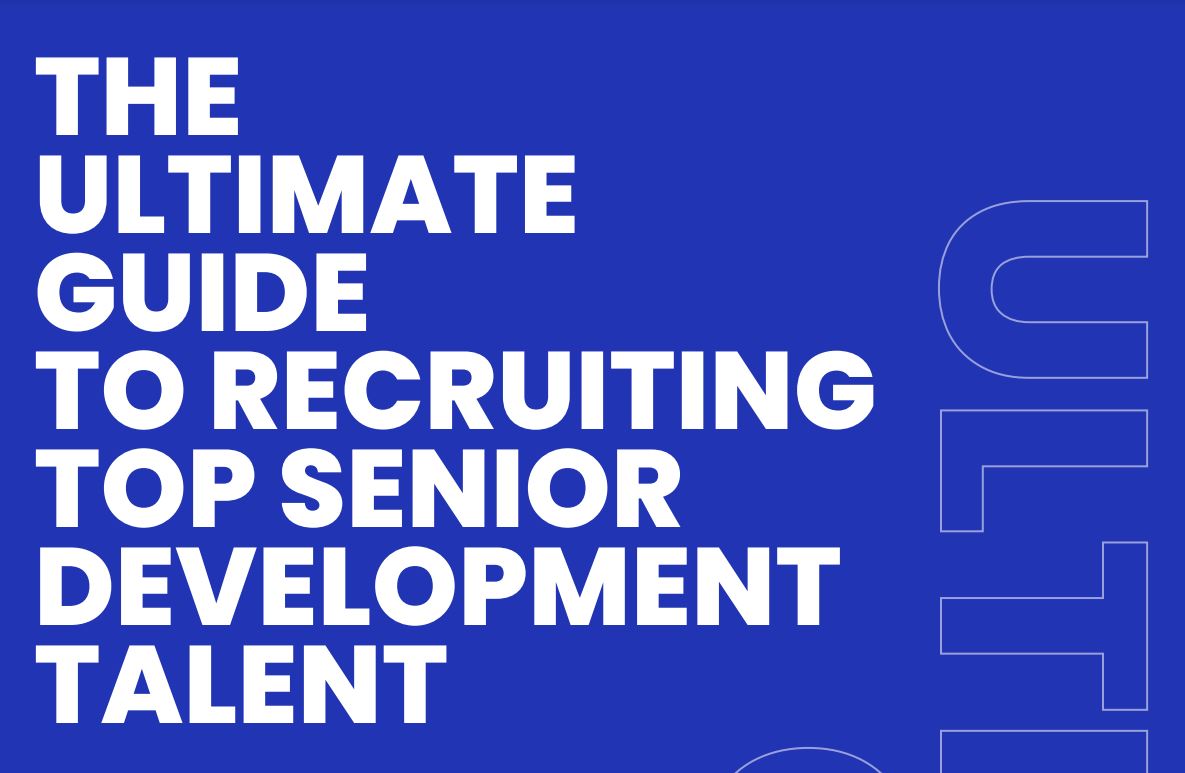 Make It In Ukraine (MIU) connects established business and startups with the best creative talent in Ukraine. I was called on to help them strengthen their content strategy and build their email list. My work involved: 
lead magnet strategy
ebook copywriting
blog copywriting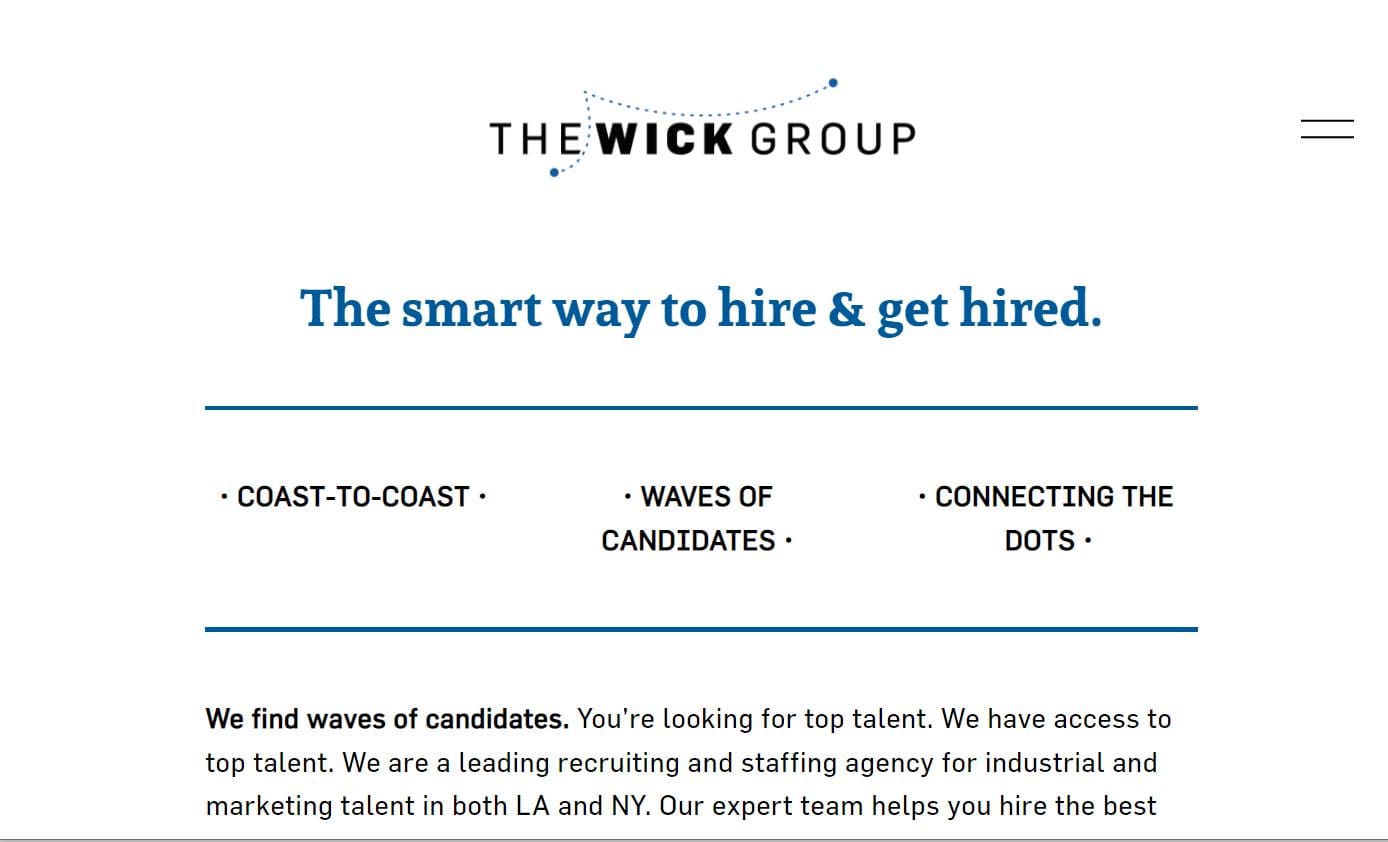 From the LA coast all the way to NY, The Wick Group is passionate about finding top talents in the marketing industry. I partnered with InCreative Co. to help them clarify their message, reposition their USP and attract the right crowd. My work included: 
tone of voice
website copywriting
SEO
Creative Business Copywriting Portfolio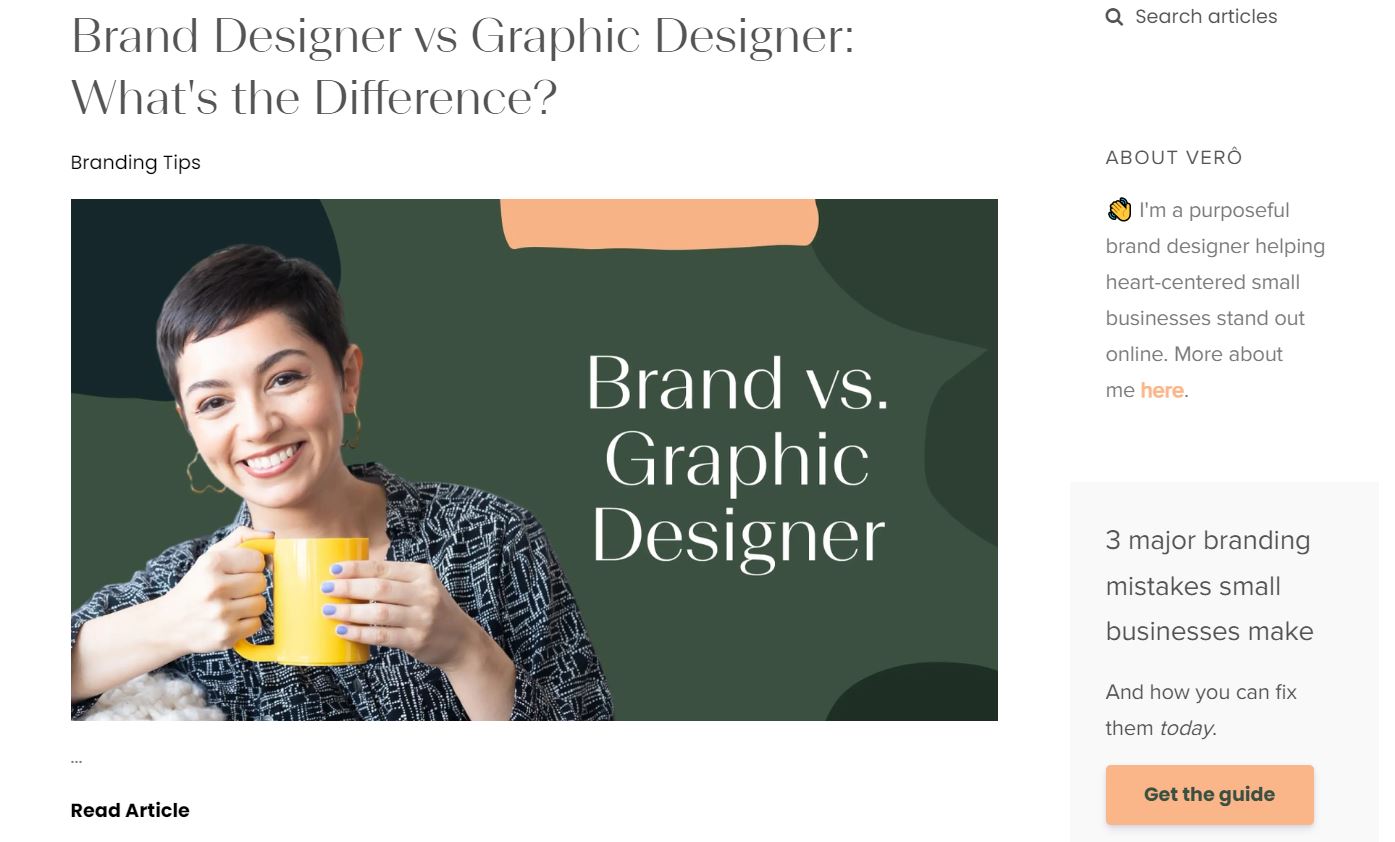 With work featured on Forbes, Vogue, PopSugar and Goop, Vero Branding is known for purposeful and authentic brand identity design. Her clients love her thoughtfulness, creativity and attention to detail.  We partner together on an ongoing basis to showcase her expertise in the best light as well as help her increase her organic traffic and conversions. My work involves:
tone of voice
website copywriting
sales page copywriting
SEO content strategy
SEO blog writing
marketing & sales funnel consulting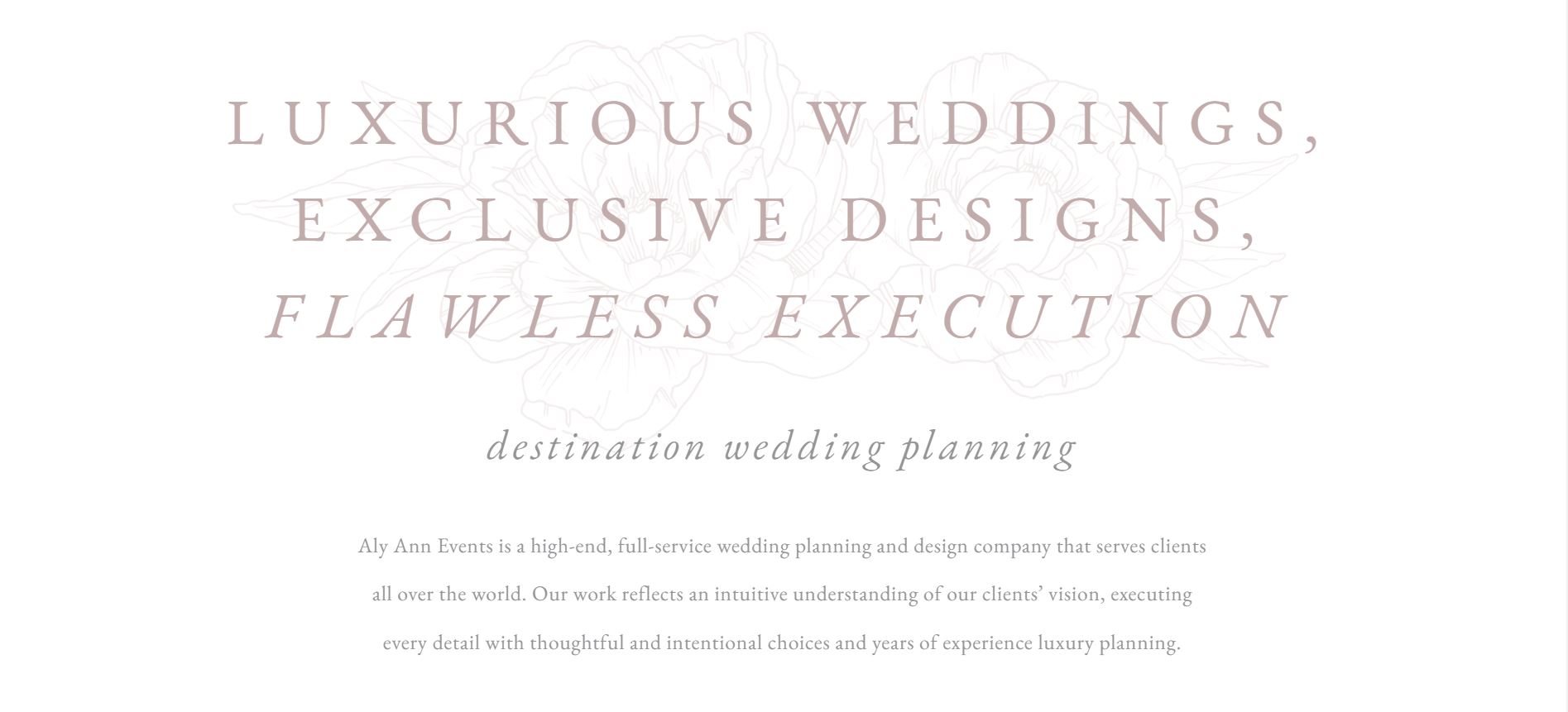 Aly Ann Events is a luxury wedding planner based in the US. I partnered with creative director and wedding influencer,
Sarah Kay Love
, to bring her brand to life and offer a visual experience to readers through descriptive language and words that inspire trust and confidence. My work involved: 
tone of voice
website copywriting and editing
brand positioning
SEO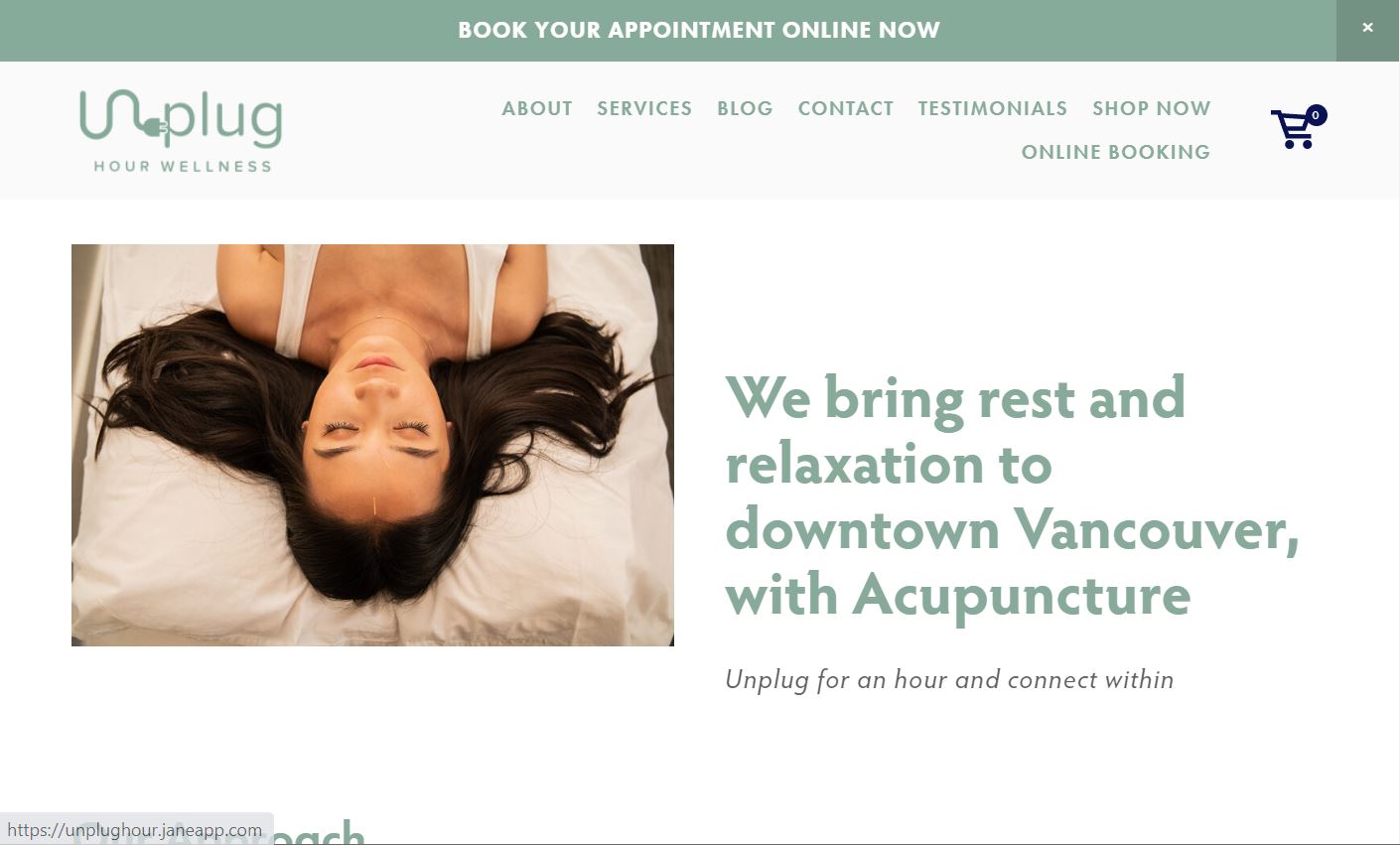 Unplug Hour Wellness has one mission: to help more people reach their optimal health, naturally. However, they lacked the SEO marketing and copywriting knowledge to stand out and attract their target audience in Vancouver, BC. That's where I stepped in. My work with them involved:
tone of voice
website copywriting
PPC landing pages
SEO 
content audit & SEO content strategy
SEO blog writing
Location SEO
SEO marketing consulting & coaching
"It's rare to find someone who just gets it on the first try!

Chadvee is one of these copywriters. She distills the questionnaires and interviews into digestible website and presentation copy that aligns flawlessly with the client's tone of voice. Additionally, Chadvee is a passionate and pleasurable human who I just love working with on multiple projects. Highly recommend!"
Coaching & Dating Copywriting Portfolio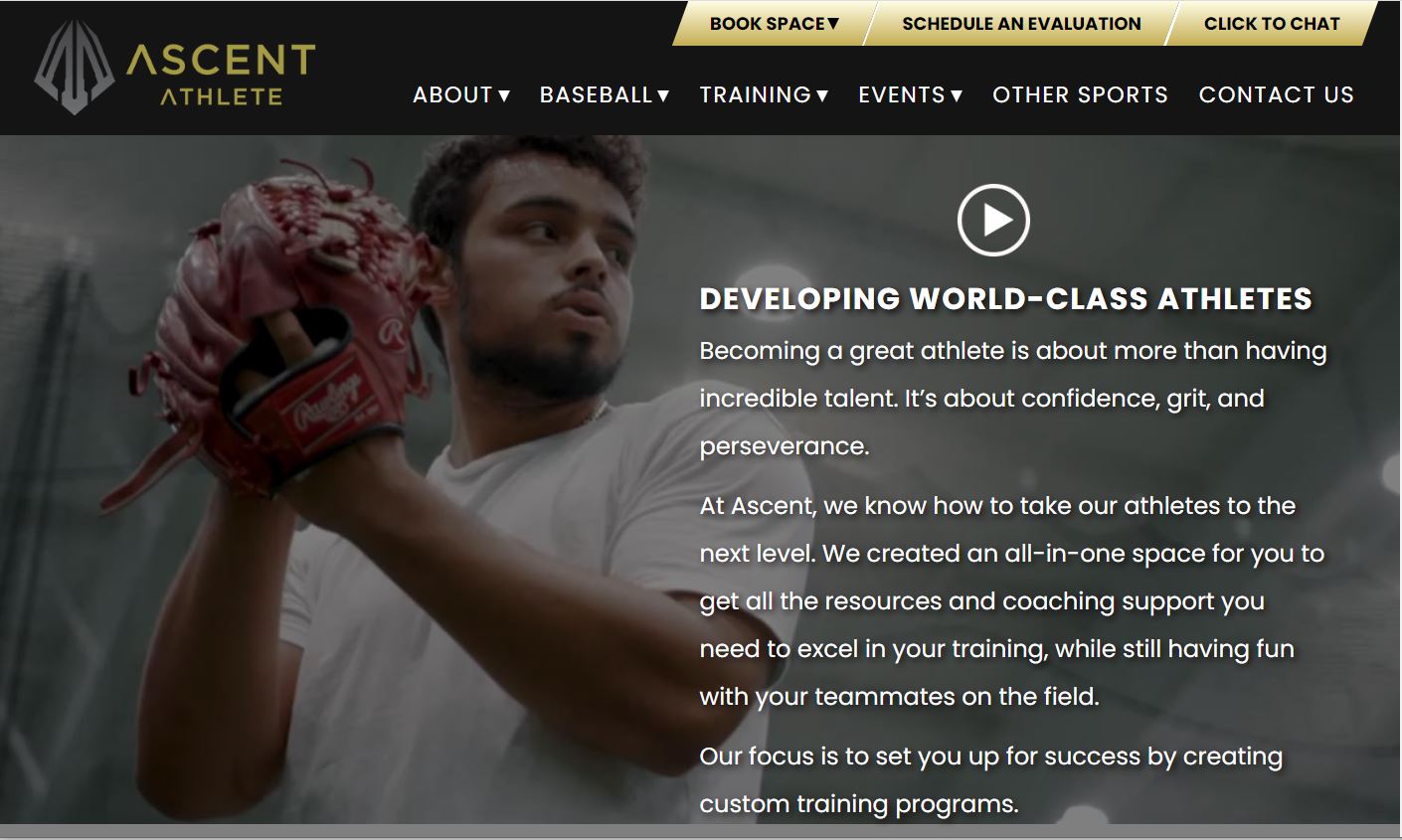 With the right trainer, the possibilities become limitless. Ascent provides the best coaches and equipment for keen young baseball players who are ready to ascend. My work included:
tone of voice
website copywriting
SEO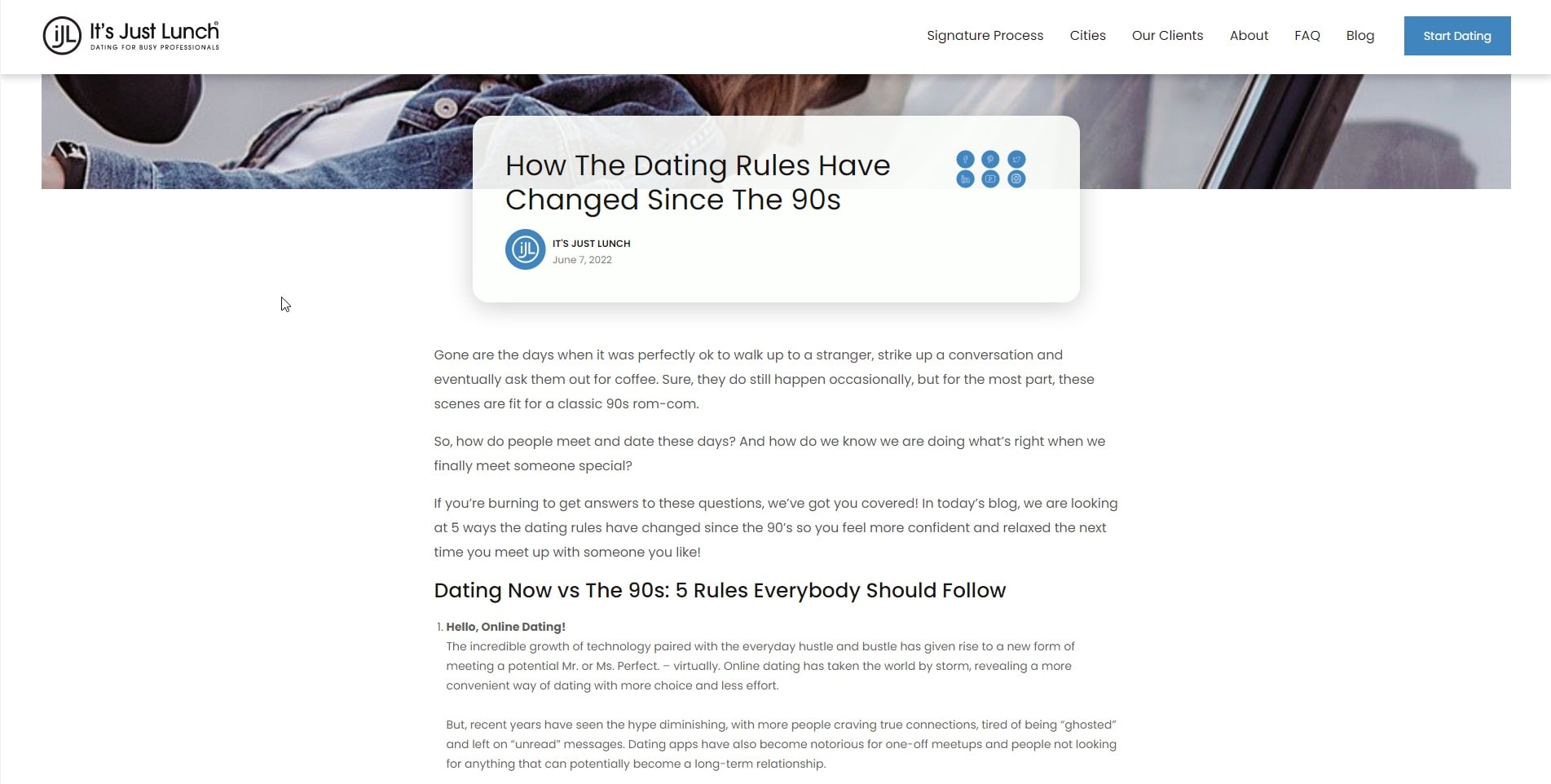 A traditional approach, with a modern twist. It's Just Lunch helps thousands of people find love using the power of matchmaking. In 2022, they wanted to produce more exciting and valuable content that would delight current email subcribers as well as attract targeted organic traffic. My work included:
SEO blog writing
Email copywriting
E-Commerce Copywriting Portfolio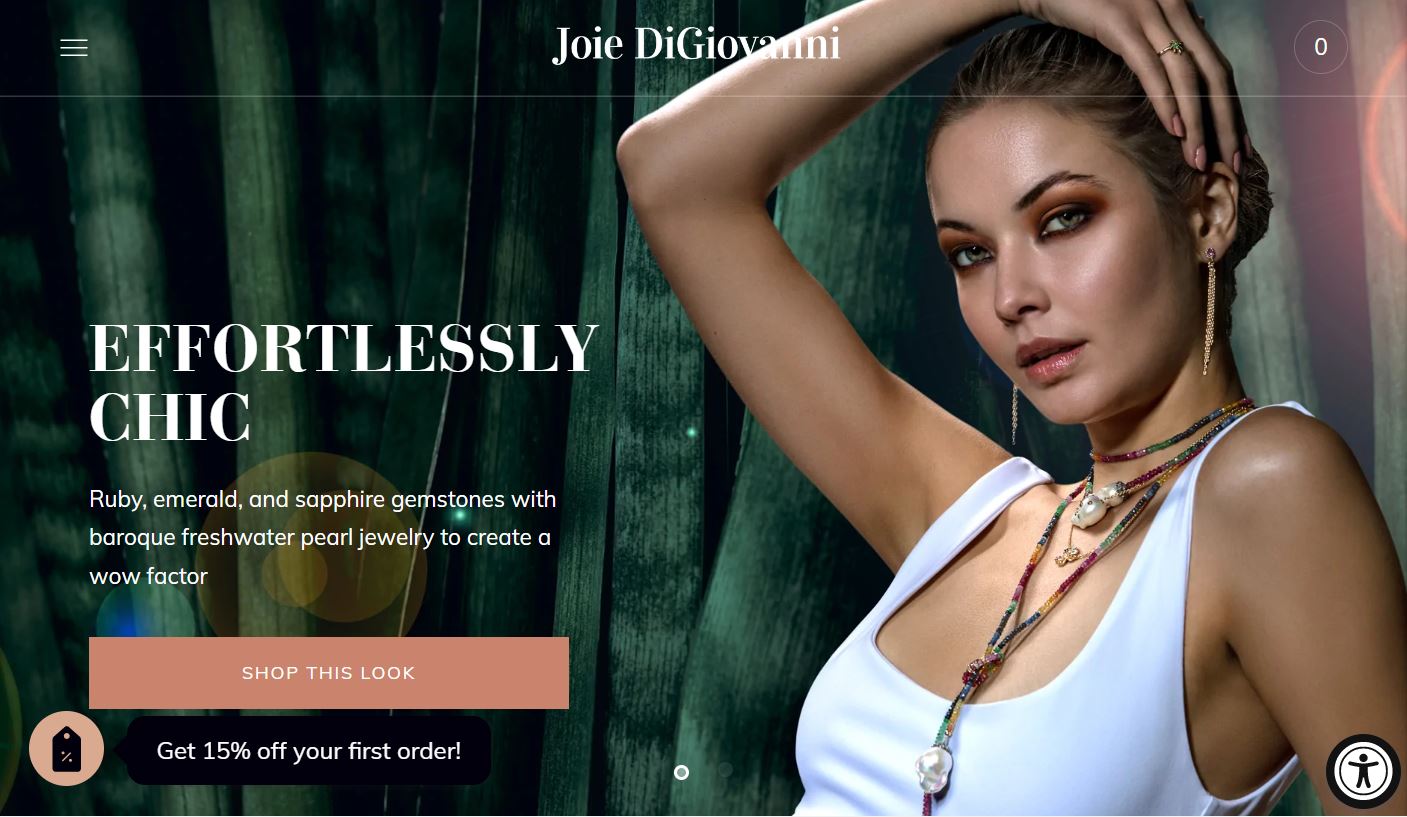 Carefully and beautiful handcrafted, with materials sourced from local suppliers, Joie DiGiovanni Jewelry uses pearls, diamond and other gemstones to create unique pieces. Her goal is to create jewelry that are versatile, personal and breathtaking.  Our goal was to help her communicate her brand message in a clearer, more compelling way as well as attract more organic traffic. My work included:
tone of voice
website copywriting
SEO content strategy
SEO blog writing
Email copywriting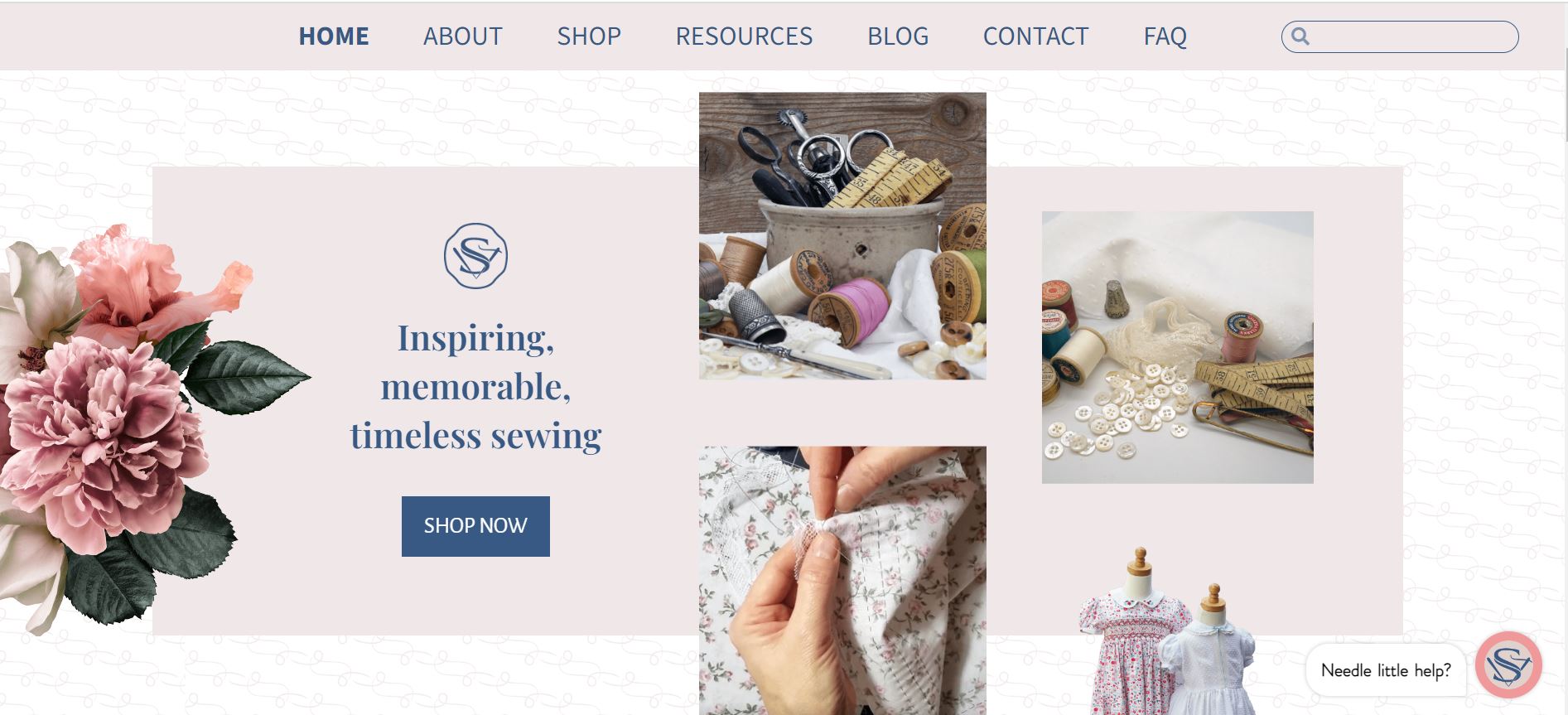 Serving client globally for over 40 years, Sew Vintagely is known for offering a modern spin on traditional sewing supplies. I partnered with InCreative Co on a full website rebrand. My work included:
tone of voice
brand positioning
website copywriting
SEO
Food & Restaurant Copywriting Portfolio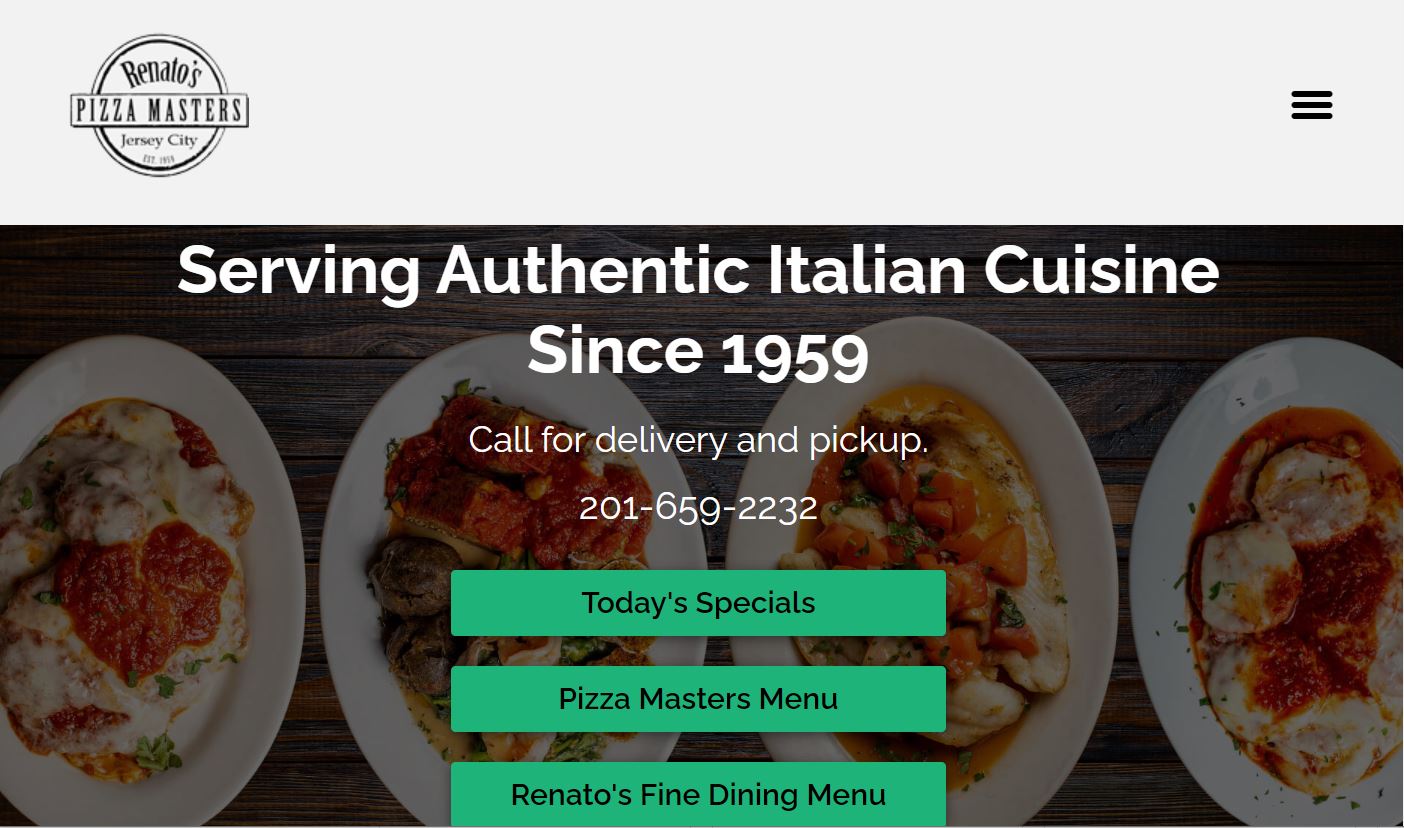 Founded in 1959, this family has passed on their love for making and eating  delicious pizza and pasta through generations. Now they needed a website and copy that brought them into the modern day and attracted a young, family-centered crowd in NJ. Partnering with InCreative Co. I lead: 
tone of voice
website copywriting
micro copywriting
What are you waiting for?
"Chadvee was the right copywriter for us because of her energy and spunk! Plus we loved her writing style, it perfectly fit what we wanted. We are now getting a much lower bounce rate, and a much better conversion rate with both Google ads and Facebook ads after having the landing pages written. Sherry and I feel like we have a game plan, and know what we need to do in order to continue improving SEO on our website and increase organic traffic, which is ultimately what we want."
"Working with Chadvee helped me get amazing finished SEO website copy and clarity on my social media strategy that felt intentional and sustainable. I have clearer copy that highlights and explains my services with my voice. She's a delight to work with and I look forward to continuing our partnership!"
"I felt extremely lucky to have found Chadvee and have had nothing but the best experiences with working with her. She is a great communicator, fast and efficient worker, passionately interested in all things SEO, copy, and marketing, and is dedicated to giving her clients the work and results they want and need, with extra creativity and extra ideas to boot! "
"Chadvee is absolutely amazing to work with! She communicates well, works quickly and does QUALITY work. She's a joy to work with and will always bring a smile to your face! Highly recommend!"
"Chadvee has been writing high-quality, and very well researched, blog articles for TestGorilla. It´s a real pleasure to work with her and I´m impressed by how she manages to adjust the tone-of-voice and content of her work to our brand. Highly recommend working with her!"
"Working with Chadvee has been a blessing. She is always obliging and enthusiastic to contribute where she can, well organised and delivers top quality copy. Chadvee has made my job much easier as I can trust that the copywriting and marketing is in good hands. I appreciate her taking the time to learn about me and my business so that she can write from an informed place that is in alignment with my brand. Thanks Chadvee x"
Found what you were looking for?