Marketing Consultant For Heart-Centered Service Providers & Small Businesses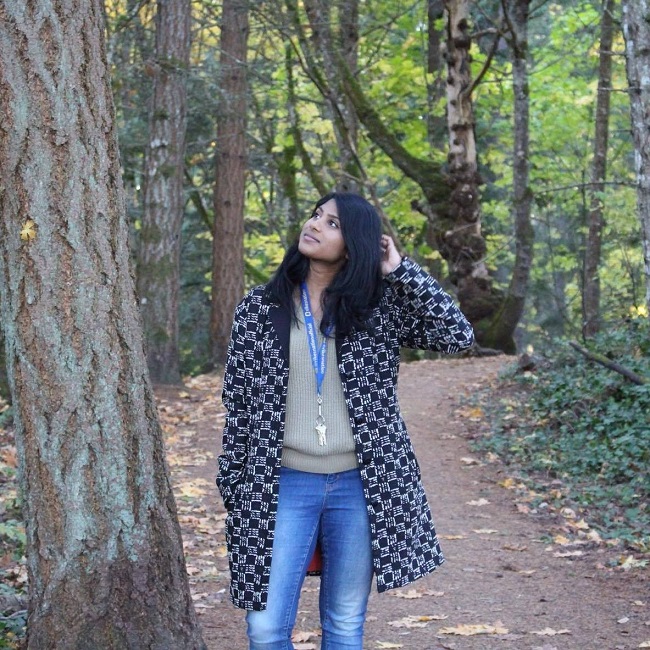 SEO Content Marketing Consulting That Helps Your Service Business Grow and Thrive.
Hey Biz Owner, I see you!
And believe me, I know how hard it is, when you're wearing all the hats in your business.
Over the years, I've worked with dozens of service providers. Coaches, consultants, industry experts, creative freelancers and heart-centered entrepreneurs. Just like you.
And when it comes to marketing, it boils down to 3 main issues:
1) You are confused by all the marketing information available online and keep jumping from one marketing strategy to the other. 
2) You don't have the expertise when it comes to copywriting, content marketing, analyzing data, and selling. You feel this stops them from communicating the true value of your professional services effectively.
3) You would much much rather focus on taking care of their clients than spending countless hours figuring out marketing and selling your services.
But, in all three cases, you know how powerful and invaluable SEO marketing is for you service business to succeed.
Luckily, I managed to catch your marketing S.O.S. on my radar.
Psst…trust me with the right strategic partner, you can make marketing less yucky. Me, I'm the right strategic partner.
A Marketing Consultant Will Help You Gain Clarity and Direction In Your Service Business
"Sherry and I feel like we have a game plan, and know what we need to do in order to continue improving SEO on our website and increase organic traffic, which is ultimately what we want. Plus, we are now getting a much lower bounce rate, and a much better conversion rate with both Google ads and Facebook ads after having the landing pages written by Chadvee."
"I had THE BEST copywriting audit experience with the wonderfully brilliant and lovely Chadvee. Shout out for not only bringing knowledge and expertise to the table but also making the experience so pleasurable that I wanna do it all over again!"
"Working with Chadvee helped me get amazing finished SEO website copy and clarity on my social media strategy that felt intentional and sustainable. I have clearer copy that highlights and explains my services with my voice. She's a delight to work with and I look forward to continuing our partnership!"
"It's rare to find someone who just gets it on the first try! Chadvee is one of these copywriters. She distills the questionnaires and interviews into digestible website and presentation copy that aligns flawlessly with the client's tone of voice. Additionally, Chadvee is a passionate and pleasurable human who I just love working with on multiple projects. Highly recommend!"
"I felt extremely lucky to have found Chadvee and have had nothing but the best experiences with working with her. She is a great communicator, fast and efficient worker, passionately interested in all things SEO, copy, and marketing, and is dedicated to giving her clients the work and results they want and need, with extra creativity and extra ideas to boot! "
Chadvee is absolutely amazing to work with! She communicates well, works quickly and does QUALITY work. She's a joy to work with and will always bring a smile to your face! Highly recommend!
Ready to DO REAL MARKETING together?
Hey! I'm Chadvee, your nerdy copywriter and SEO marketing consultant.
Back in 2018, I left the corporate world without a clear plan, only my 7 years of marketing experience, and business degree from King's College London and a Masters in Leadership.
But I did know this: I wanted to make an impact. For myself and for others.
In 2019, I launched my copywriting and marketing strategy business. An exciting move that allowed me to achieve my vision. 
I now work with purpose-driven businesses, coaches and consultants and help them find their authentic brand voice, clarify their message and attract ideal clients.
So, what's in it for you? During our year together,  we will observe, analyze and continuously improve not only your copywriting but your organic marketing (aka, SEO) and selling strategies so you find yourself working smarter, not harder.
My goal is to empower you with a learning experience that will guide you today, tomorrow, and all the years to come.
You in?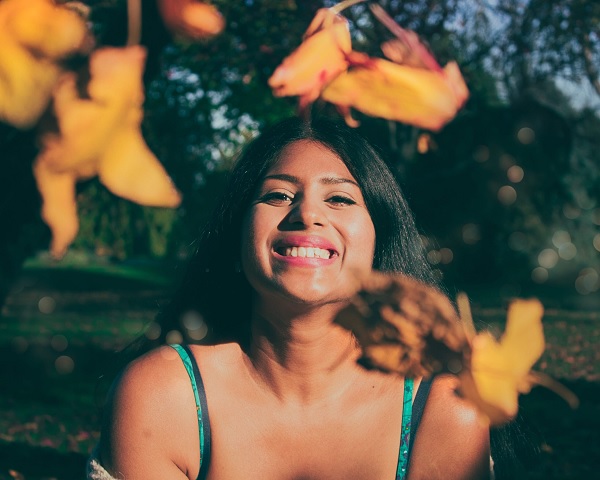 A Marketing Coaching-Consulting Hybrid Approach
Before creating this program I wondered how to call myself: 
Am I a marketing coach?
Not really, marketing coaches tend to get you to reflect and do all the heavy-lifting. I want to do the heavy-lifting with you.
So, am I a marketing consultant?
Neither. Because you don't just need an experienced marketer to create the right strategies for you. You need a coach who is by your side and ready to hold your hand and guide you when things get confusing.
Ultimately my goal is to share my marketing process with you and empower you with the tools and knowledge you need to master your marketing and sales for the years to come.
So I guess, for lack of better options, I'll call myself a Marketing Coach-Consultant.
Here's how it goes…
Let's Transform The Way You Do Marketing...In 4 Steps
1. You fill in a short form and, if we are a great marketing fit, we take this to zoom.
We have a heart-to-heart and dig deeper into why you feel stuck with your marketing and copywriting. 
And if you feel I am aligned with your values and business needs, we seal the deal with a contract and the first payment, followed by an in-depth copywriting and marketing questionnaire.
Everything we do from day 1 is intentional and heart-centered AF.
2. The SEO Content Audit & Masterplan
Here's where the magic happens. 
First, we audit your website and your current marketing and sales strategy. We'll look at your competition, the industry, SEO opportunities and anything else that will benefit you. 
Then, we create an effective content marketing strategy that works for your business and – more importantly – for you. From SEO and web copy to repositioning your offer and refining your sales process, no rocks are left unturned. 
3. Quarterly check-ins and SEO copy help for a year.
"But I don't know if I'm doing it right!" You will, coz I'll be checking. Every. Damn. Word.  
Every quarter, we get back together on a strategy and check-in call to ensure that the strategy is working. You'll have my eyes on your copy and content, analyzing everything you're writing. Ill also be checking how well your website is doing using Google Analytics, Search Console and other SEO tools. 
PS: Feeling naughty and don't want to write? Let me know and I'll take care of that for ya!
4. Track, Learn, and Tweak.
In Japanese business philosophy, there's a term called Kaizen. Kaizen directly translates to "continuous improvement". 
You see, it's only once you implement a strategy that you can track what works and what doesn't. And you can make changes based on that information. 
This is what being intentional in your marketing is all about.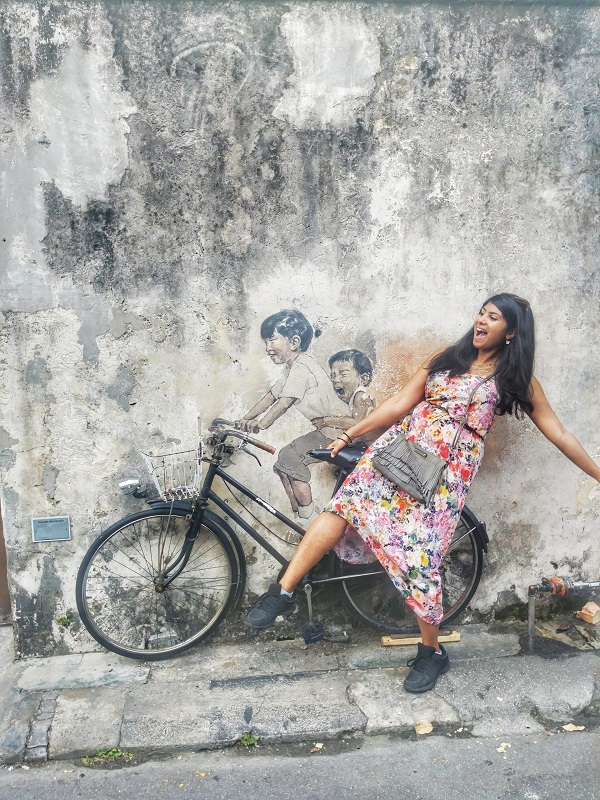 But, this is more than finding a qualified marketing consultant...
It's about making you feel…
Confident – to show your website to your prospective clients, friends and most importantly, your mom.
Chilled-out – Because your content is doing the heavy lifting for you before you even get on the phone. Plus, you know exactly how to navigate that call now and enjoy high closing rates.
Excited – To watch your organic traffic soar, your leads convert into clients, and people share your website with others. 
Empowered – Because you've found a strategic partner you can rely on. You'll be getting marketing strategies and sales coaching that will guide you as you continue to grow your business. Priceless!
Relieved – Because I'll be puting my teacher hat on and checking all your copy and marketing closely, going over your sales pitch, and thinking of creative ways to get you ahead when launching and promoting your programs and services.
Guided – Let's be honest: there's a LOT of marketing information out there on blogs and Youtube, in courses and books. And it's precisely because there's SO MUCH information that you are hardly moving the needle when it comes to marketing and sales. As your marketing consultant, I help you focus on what's relevant and effective for your business so you can ignore the rest.
Supported – So much about being a biz owner is rooted in having the right mindset. Through our coaching sessions, I'll help you shift into an abundance and bold mindset and will get you feeling confident, focused and relaxed. Imposter syndrome and burn-outs can f*ck off!
It's Time To Fast Track Your Service Business
Phase 1: SEO Content Marketing Strategy Intensive
SEO Marketing & Sales Questionnaire

SEO Audit (including competitor analysis, keyword research, Google Analytics and Search Console audit, website speed and responsiveness)

SEO Recommendations on and off website

Content Marketing Planning & Goal Setting

Cotent pillars and Content Ideas for SEO blog and YouTube

Copywriting Recommendations

Sales Strategy Recommendations
Phase 2: Quarterly SEO Content Marketing Consulting
90-Minute Quarterly Check In + Strategy Call

Quarterly Content planning

Copywriting for main pages and blogs OR You write and I review

Google Analytics and Google Search Console review

Youtube SEO-optimized outlines

Bonus (if paid in full): unlimited email support on all things copywriting and marketing
Ouh is it Q&A time already? sweet!
Frequently Asked Questions About Content Marketing Consulting For Service Providers
Found what you were looking for?