As the digital world has grown, the demand for online content has increased exponentially. And the need to stand out and persuade your audience that your product or service is the right choice for them. To achieve this, you need great copy and a great copywriter
But how do you know who is the right person for the job? You've probably figured it out by now, copywriting that converts is not easy – which makes finding the right copywriter crucial.
In this blog, I'll share exactly how to find the best copywriter for your website so that you can finally enjoy the highest return on investment.
So, if you want to hire a copywriter who will help elevate your brand, grab your favorite drink, and let's dive in.
What is Copywriting?
Copywriting is the art of writing to persuade or sell a product or service.
It is the process of creating content that will make your audience want to buy your product or service, contact you for more information, share your brand with others and bookmark your web page for future visits.
Essentially, great copy helps the website visitor take the next step and advance them closer to the buying decision phase.
Types of Copywriting
There are many different types of copywriting in the digital world including:
sales copy
service pages
social media content
blog posts
landing pages
email campaigns
video scripts
podcast scripts
audio scripts
and more! All of which use the same basic principles to engage users and drive sales. But as in most fields, you'll find some copywriters specializing in a selected few from the list above.
Personally, I feel the most comfortable and confident writing website copy, email copy, sales copy and blog posts. If a client approached me looking for podcast or infomercial copy, I'd be thrown into the deep end – an exciting place to be at times but not necessarily the best for the client!
Remember, above all, good copy is engaging, interesting, and actionable to keep users coming back to your website again and again. To accomplish this, you need a copywriter on your team, one that is experienced in web copywriting specifically.
So…What Is A Copywriter?
A copywriter is a person who writes persuasive text for marketing and sales purposes. Like me!
They are responsible for creating engaging content that will persuade a target audience to take an action such as making a purchase, signing up for a free trial, downloading an e-book, and so on.
A good copywriter is more than the sum of their sentences. They assemble pieces of writing in order to communicate with a specific audience in a specific way.
Because copywriting is more than putting words together or hitting the right keywords.
Copywriting is an art form. It involves finding the right tone, the right style, and the right message.
What Do Website Copywriters Do?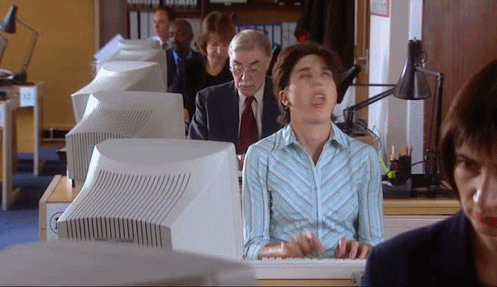 Web copywriting is what I do for a living, so allow me to elaborate more on this question here.
Just like other copywriting specialists, a web copywriter specializes in writing website content, including web pages, blog posts, landing pages and product descriptions.
A good web copywriter has a good understanding of branding and tone of voice. Also, she is able to distill complex ideas into a few simple, easy-to-understand sentences that persuade people to take an action on websites and other digital platforms.
Some web copywriters also take care of email marketing content such as newsletters and emails drip campaigns as well as executive ghostwriting for press releases and publishes.
Hint: An excellent web copywriter would have a good grasp of web design principles and how to optimize websites for conversion.
Common Web Copywriting Tools: Word, Google Docs, Grammarly, Hemingway Editor.
Common Web Copywriting Services: website content (website copywriting), blog writing, landing page copywriting
Specialty Web Copywriting Services to look out for: SEO copywriting, email copywriting, launch copywriting, sales copywriting, Brand voice strategy.
Web copywriting and branding intertwine:
Branding is more than cute logos and vibrant colors. In reality, branding is how you communicate with your audience and share your story visually and verbally. This makes copywriting an essential part of the process.
Excellent web copywriters would work on creating your brand voice, tone message and story to help you stand out and expose yourself as authentically as possible.
As a web copywriter, I always start with brand voice questionnaires with my clients. And there's a method to my madness. This allows me to understand:
what your brand stands for (aka, your mission, vision, story and message)
your brand's personality (aka, its voice and tone)
what your targeted customers feel, think, need and want in the most minute detail.
These 3 points are key to writing copy that persuades the reader takes that desired action.
Want to learn more about my web copywriting services (including SEO)? See what I offer, how I work and how much I charge for my web copywriting services.
Other Types of Copywriters
But you might not be looking for a web copywriter or an SEO copywriter. Maybe you need a cool copywriter to write your skincare packaging. Maybe you need a copywriter to craft the perfect Facebook ad for you. Or, maybe you need a copywriter who's close to you or has local knowledge.
Whatever your goal is, you should be able to find a specialist in most niches, including:
social media copywriter
video script copywriter
creative copywriters
product copywriters
brand copywriters
copywriter by industry: wellness copywriter, tech copywriter, etc
copywriter by location: NYC copywriter, Vancouver copywriter, etc
Top Copywriter Skills and Traits To Look Out For
On top of knowing how to write and use good grammar (obviously), the best web copywriters have the following skills and traits – hint, I have them too:
1. A Deep Understanding of Your Targeted Audience
The best copywriters understand the target audience in the most minute detail. This helps them identify the right tone to use when writing.
2. Excellent Communication Skills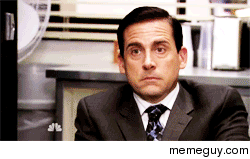 Copywriters with excellent communication skills are able to communicate their message effectively. They also know how to listen to you and use the information you give them to create great copy.
3. An Eye for Detail
They pay attention. Copywriters with an eye for detail are able to write engaging and persuasive content that resonates with their audience and drives conversions.
4. They Care About Results
Every word serves a purpose – to help the reader take the next desirable action. Great copywriters are able to produce sales-driven copy that converts visitors into customers or clients into advocates for your brand/product.
5. An Ability to Deliver a Consistent Message
They can do this because they understand what your brand stands for, what your brand sounds like and what your business mission and vision are.
6. They Have an Eye for Creativity
The best copywriters like to have a bit of fun with writing – after all, this is what they do for a living! Creative copywriters come up with innovative ways to present your product or service in a way that will capture your audience's attention and interest, and bring out strong emotions.
10. They Have Mad Research Skills
Because good copy doesn't come out of thin air! The most effective copy usually comes from tons of research, interviews, digging through your customer feedback, and scouring the internet for inspiration and staring out of the window until it clicks (yes, our glazy eyes mean we're focusing)
How to Hire the Right Copywriter
Finding a copywriter that suits you and your business can be difficult. And you might have been burnt in the past working with a copywriter who had no idea what they were doing. So, to help you decide and hire the right copywriter for you, I've rounded up some top tips and things to look out for:
Don't work with a free or very cheap copywriter
They're offering their services for free for a reason, and this might always be the best deal for you. They might be new to the field, not have the right experience or – quite frankly – have no clue what good copywriting should look like. And someone who works for free would probably not feel as dedicated to the task either, we are all human after all.
Ask them about their niche
The reality is that most copywriters would have experience writing for all types of industries. But some would lean more towards specific niches. For instance, I work with female business owners and service businesses mostly. So, find out if they have experience working with businesses in your niche too – this could make all the difference when it comes time for writing content for specific keywords and phrases.
Ask them about their experience
Following the previous point, make sure you have a good understanding of what and what they haven't worked on. In a perfect world, the copywriter you like would have worked on copy in your industry. In the real world, however, that's not always the case. Fortunately, by looking at their portfolio and asking them about their experience, you might find that they fit your needs, even if they might not necessarily have written copy for your niche.
Personally, people have hired me to write product copy, and copy for business services, manufacturing and tech because of my experience and exposure to similar industries.
Make sure your copywriter understands SEO…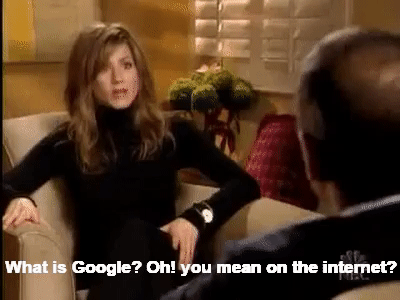 If organic traffic and visibility are what you're seeking. SEO is becoming increasingly important as businesses want visitors from search engines, rather than just visitors from social media or other sites.
Ideally, every web copywriter should have basic knowledge of SEO. But expert SEO copywriters can add value to your website with an SEO content strategy that draws in organic clicks.
So make sure any copywriter has an understanding of SEO best practices so that their content works for both search engines as well as humans (as it should!).
Not sure this is the service you need? Here's 9 reasons you need to hire a website copywriter now!
Final Words
Nothing is more painstaking than feeling you have wasted money and time on services that don't bring results. Hopefully, this blog can help you stop second-guessing and hire the best copywriter for your business needs.
Remember, you have to choose a copywriter who understands your business, who understands your industry, and who understands your target audience. And then use that knowledge to transform your vision into compelling copy that will help you grow your business.
Ready to stop searching and start doing? Why not hire me to do the job? Have a look at my copywriting services and if they feel right, book a zoom call and let's get this ball rolling – fast!
Chadvee